Skip Global navigation and goto content
Volunteer Opportunities
Florida Department of Health in Walton County
 

Fax

(850) 892-8457
 

Mailing Address

362 State Hwy 83, DeFuniak Springs, FL 32433 

 

 
"Only a life lived for others is a life worthwhile."                           
–  Albert Einstein
Volunteer for Health 
Volunteers for Health can transform both the volunteers who give time and those who receive it. Many people's lives have been touched by the special work of someone volunteering his or her time. Knowing that you are helping others in a way that cannot be measured in terms of monetary reward, but can be measured in terms of commitment, compassion and dedication to your community is a vital contribution.
FDOH-Walton is continually recruiting volunteers who can share their time, talent, and the desire to be a part of a quality community organization. Volunteer Opportunities are available in a variety of programs and services, ranging from office support to specialty services, at multiple locations throughout the county. Help us create a culture of care and good health in Walton County by volunteering. Please join us in making a difference in the quality of life of others.
Volunteer Health Services at the Florida Department of Health in Walton County
Licensed healthcare professionals can volunteer providing direct patient care.
Volunteer opportunities are available for language (interpretation), clerical, administrative, and technical support.
Environmental health service volunteer opportunities are available for ride-a longs during beach sampling excursions.
Anyone can volunteer by donating his or her time and talents.
Specialty Care Medically Licensed Volunteers 
FDOH-Walton's Volunteer Health Services Program is a local version of the Florida Department of Health's statewide Volunteer Health Services Program. Through the Volunteer Health Services Program, committed volunteers promote access to quality health care for medically underserved and uninsured residents.
These volunteers include physicians, ARNP's and others who specialize in a focused area of medicine and can provide those services to people we serve in our primary care network. Medically licensed volunteers receive sovereign immunity and continuing medical education credits.
We offer volunteers a friendly and supportive environment. Hours are flexible. There are opportunities for year-round and seasonal residents. The staff and clients appreciate the time and effort our volunteers give. There is nothing more satisfying than to know that you helped make someone else's life a little better.
The VHSP is authorized through Chapters 110 and 766 of the Florida Statutes. Volunteers are supervised by FDOH-Walton staff.
If you are a licensed health care professional and would like to volunteer to administer the COVID-19 vaccine in your community, please visit:  https://www.merits.com/fdem-volunteers/
Office/Program Volunteers 
Volunteers can provide clerical and administrative support to those who provide direct care to clients served by the Health Department.
Language interpreter volunteers are needed to help with events and clinics.
Get Started Today!
Volunteering is easy!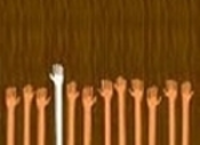 If you just would like to get more information, please contact us and we will be happy to discuss the program in more detail with you.
All you need to do is call 850-401-6354 and fill out a