Skip Global navigation and goto content
Dental Health Services
FDOH Walton County Dental
 

Fax

850-892-8032
 

Mailing Address

362 State Hwy 83 

DeFuniak Springs, FL 32433 

 
The Florida Department of Health in Walton County provides dental services to children.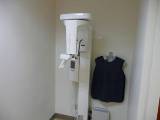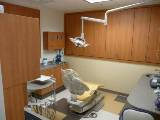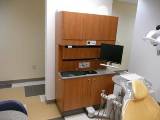 We recognize the need for children's dental services.  The goal of our dental clinic is to provide oral health services to the underserved population in Walton County with primary focus on children.   
Our dental team consists of dentists, dental assistants, and other professionally trained staff. 
Location
Florida Department of Health in Walton County
Dental Clinic
362 State Highway 83
DeFuniak Springs, FL  32433 
Call 850-892-8686 to make an appointment!
HOURS
Monday – Thursday (closed on Friday)
7:30 a.m. – 5:00 p.m. 
We accept DentaQuest, Medicaid, Liberty, Sunshine Health, CMS  & Florida Healthy Kids insurance. 
Please call to inquire regarding other insurances.
 Services provided:  cleanings, complete oral exams, fillings, sealants, extractions, X-rays, fluoride treatments, pulpotomy, stainless steel crowns and unilateral space maintainers. 
Cleanings (prophylaxis) –   removal of plaque and calculus from the teeth and beneath the gum line; includes scaling, polishing and oral hygiene instructions

X-rays – of the root (periapical), upper and lower jaw (panoramic), and back teeth (bitewing)

Sealants – a thin, resin film painted on the chewing surfaces of permanent back teeth to prevent decay

Fluoride varnish treatment – concentrated form of fluoride applied to the surfaces of teeth

Fillings (restorations) – a material is used to restore the function and integrity of a decaying or traumatized tooth

Extractions – removal of unrepairable teeth

Pulpotomy –  removal of the blood vessels and nerves (dental pulp) inside an infected tooth

Stainless steel crowns – metal  covers for severely decayed or damaged teeth

Unilateral space maintainers – will hold the space for a permanent tooth; used when a primary tooth is lost due to accident or decay